FSU Camera Source
March 4, 2012
Uncategorized
I have been shooting lately with a Zorki 4 with f1.5 50mm Jupiter 3 lens, and a Fed 2 with Industar 61 lens.  Both of these are Former Soviet Union (FSU) Leica copies.  They are 50 year old rangefinder cameras, however, you could not tell how old they are by looking at them, and they operate like they are new cameras.
My favorite seller of FSU cameras is the ebay seller, Synoptics Camera Store. This vendor services these old cameras before selling them so they perform as if they are brand new. And often they will sell items that look new too. The cameras are dirt cheap too — they cost about five percent or less of what one would pay for a comparable Leica, and the ones I have purchased are fine photographic machines.
I have been lamenting that the cameras with fixed lens do not fit as easily into my cargo pants pockets as I would like, so I decided to purchase a collapsible lens — that is a lens that pushes into the camera body when not in use.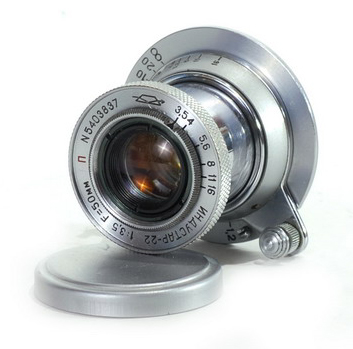 The lens I picked up from the Synoptics Camera Store last week is pictured above. Now I will just have to wait a few weeks for it to be shipped to me from Kharkov, Ukraine.
I highly recommend the Synoptics Camera Store.