April 10, 2011
This contemporary Indian Girl looks out at the world from the security of her mother's traditions.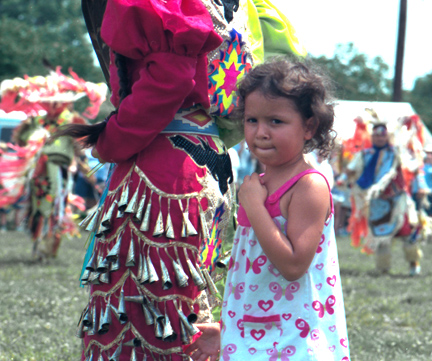 Young American (between two worlds)
A Native American friend of mine, upon viewing this photo, stated: "Most Native people including myself feel as though we are forced to live between two or more worlds…. but then, maybe everyone does at their own core of existence. Do you know the type of dress the woman is wearing? It's called a jingle dress, there are 365 cones sewn onto it, one for each day of the year. A prayer is said for each day before it is sewn on. Now, do you know what the cones were made of?"
The answer to the last question: snuff can lids.
I have added this image to the Portraits Gallery at my online Photo Gallery.